Patriot PMX200 Energizer is Ideal for medium to large operations with a larger number of livestock.
Powers up to 80 km / 160 acres / 50 miles / 67 hectares of fence
2 J maximum output energy (3 J stored energy)
Patriot Energizer range claims are based on SINGLE-WIRE weed free fences and are a general guide.
Your choice of fence energizer depends on length of your fence, number of wires, power source and type of animal contained or excluded. All Patriot energizers are low-impedance.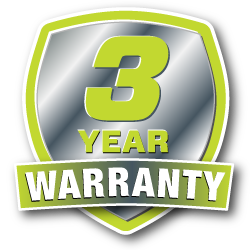 Click to View All Patriot Energizer Sizes
Patriot PMX200 Energizer – Mains
The Patriot PMX200 Energizer is ideal for medium to large farms with a larger number of livestock.
Features/Benefits
Low impedance energizer
Designed to deliver power to the end of the fence even under heavy load e.g. foliage, undergrowth.
Low maintenance design
Simple operation.
LED Indicator
LED indicator pulses when energizer is working.
Robust covered knob design
Easy installation and good wire connection.
Multiple mounting options
Easily mounts on wall, wood post or T-post.
Download Patriot PMX200 Energizer User Manual
| | |
| --- | --- |
| | 50 miles |
| | 165 acres |
| PEAK OUTPUT ENERGY (UP TO) | 2.0 J |
| PEAK STORED ENERGY (UP TO) | 3.0 J |
| | 9.5 kV max, 5.7 kV @ 500 Ω |
| | 110 V |